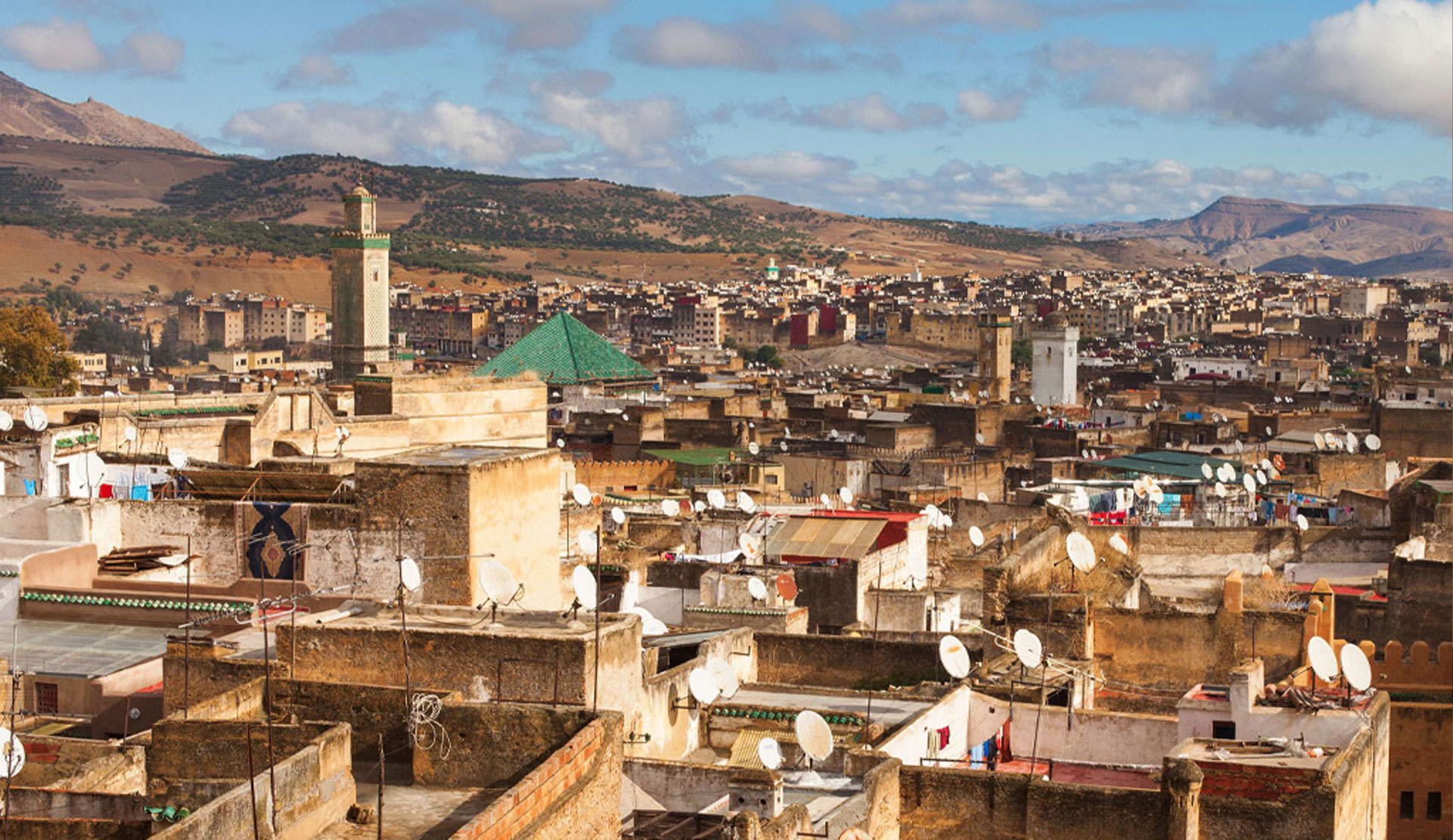 Fez, a magical city where history and modernity get mixed.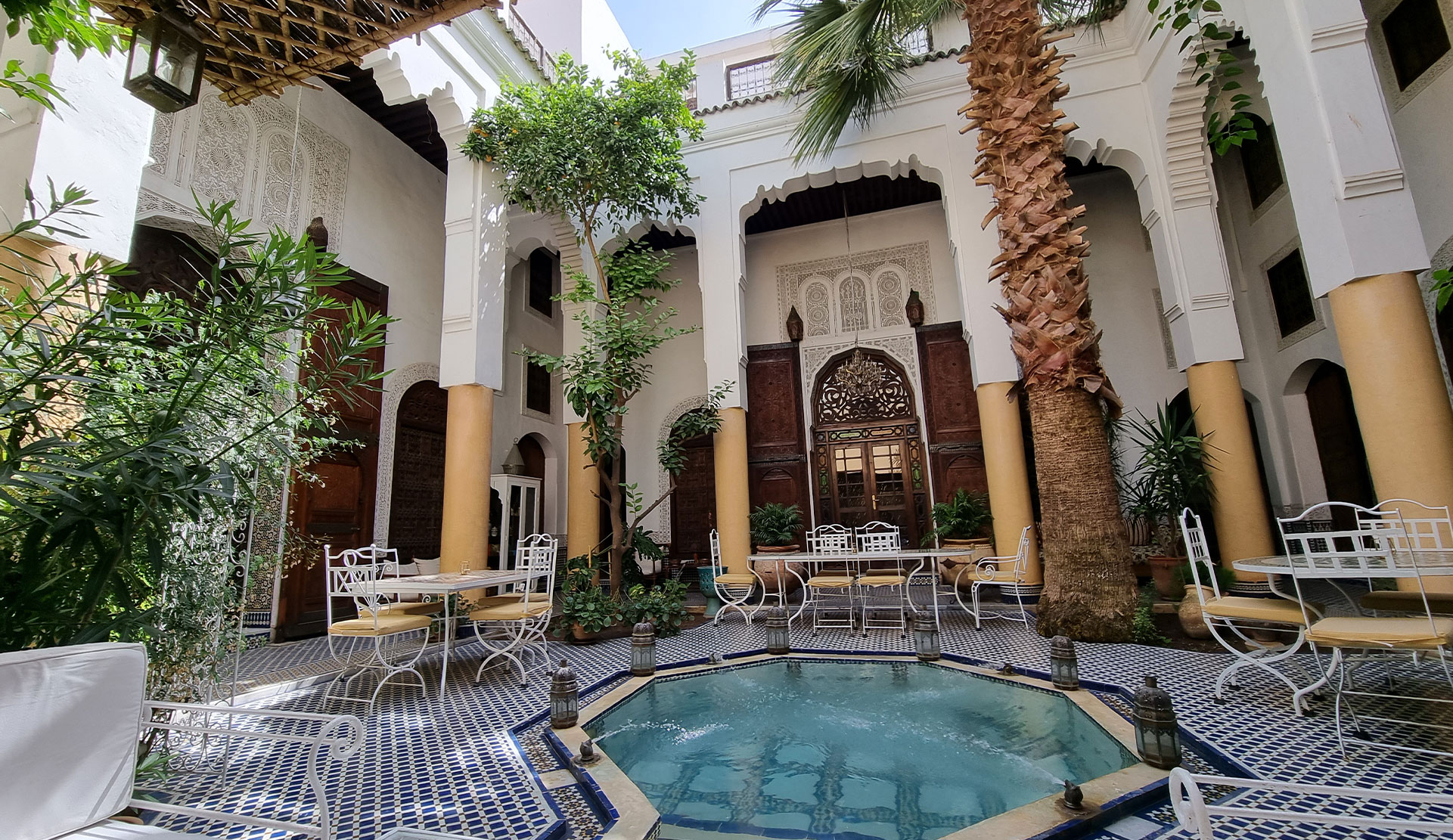 Welcome at

You are staying at Riad Le Sucrier De Fes, we are pleased to present our different services.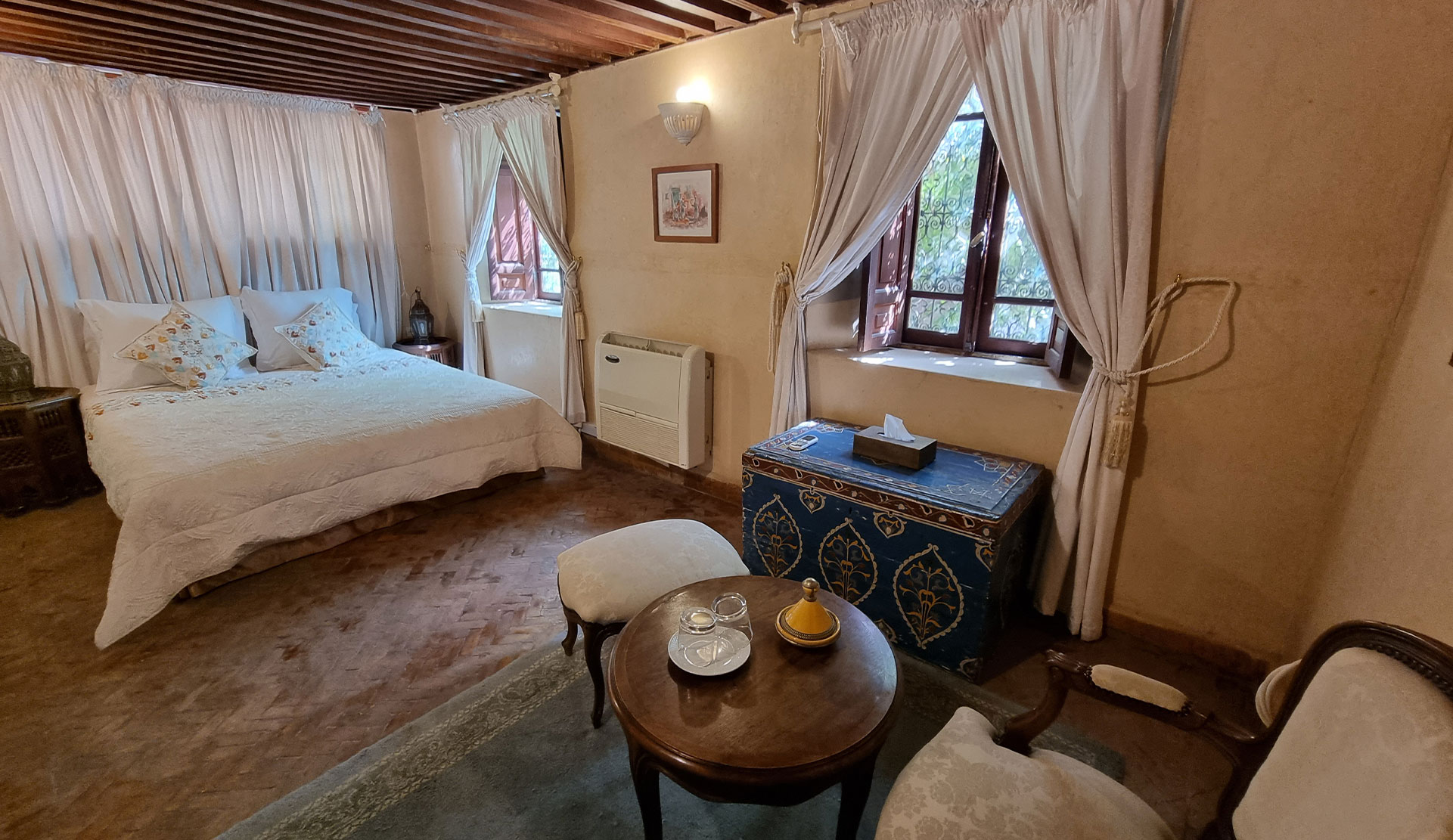 Suites
Comfortable and relaxing oriental riad.
Riad Le Sucrier de Fes is a traditional house situated in the Fez medina, the largest medina in the Arab world. Around 100 years old, the riad is in the Andalous style, constructed around a central courtyard open to the sky, with a garden in the four corners.
Located in a residential area, the riad is close to Batha and the famous Bab Boujloud gate. Behind high walls, you will discover blue and white mosaic floors, majestic columns, a plunge pool with water jets, and birds singing in the orange and lemon trees.
The house is decorated in the traditional Moroccan style with sumptuous fabrics. Magnificent doors made of hand-carved cedarwood open onto the suites and the salon from the Andalusian courtyard.
The mosaic staircase leads up to the roof terrace with its excellent views over the medina to the Merinid tombs and the surrounding mountains.
The resident owners and the staff of Riad Le Sucrier de Fes will ensure that your stay is enjoyable and unforgettable.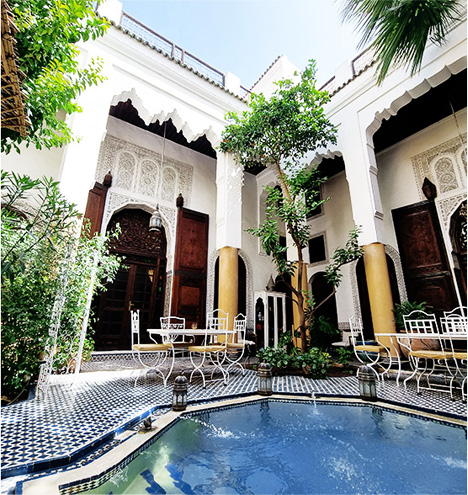 The rooms at Riad Le Sucrier De Fes are equipped to give your all the confort you need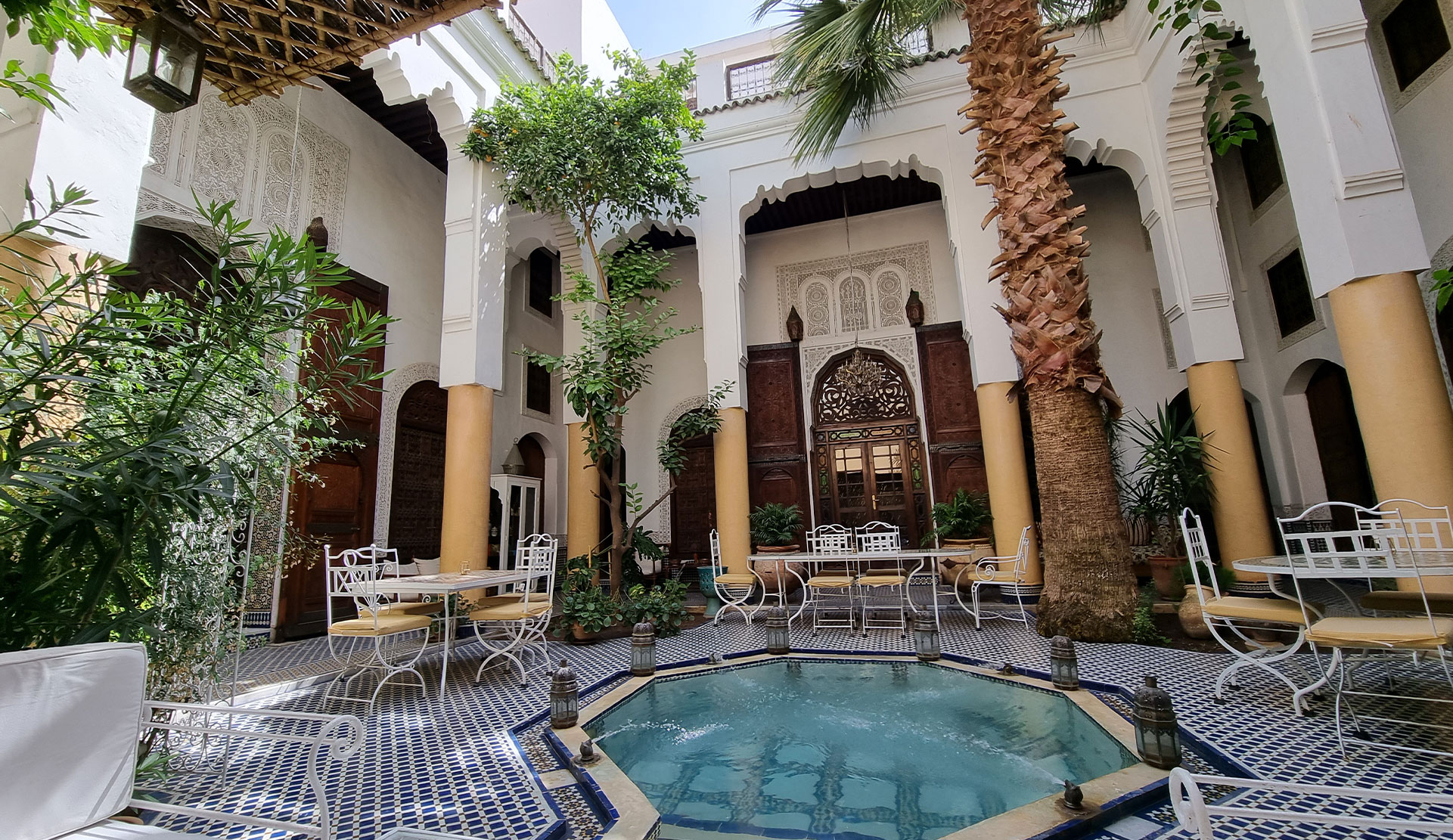 A sweet and authentically rich dream !